We're proud to announce that WPChimp 1.1 is now live.
Along with some small bug fixes, this version also introduces support for MailChimp interest groups.
Groups will work just like merge tag fields and you'll be able to edit them in the admin. You can order them and choose which ones are active in a form.
With WPChimp you can mix merge tags and groups, they look the same in a form.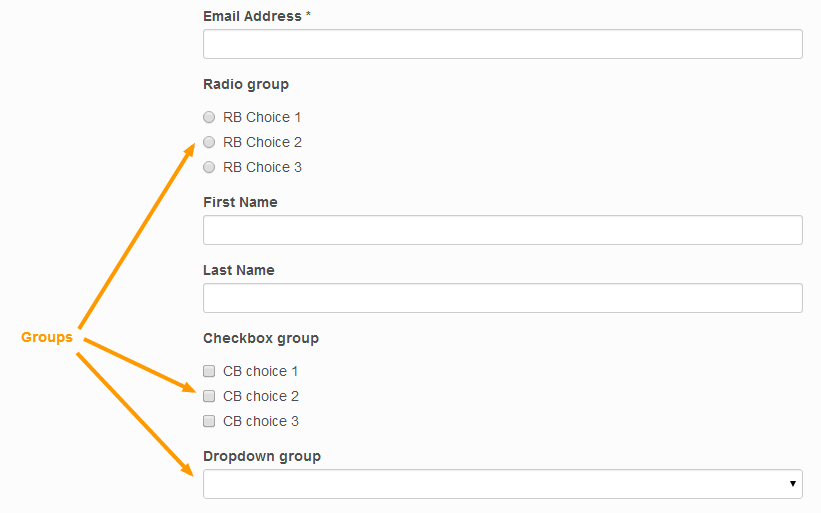 In the admin groups look and work the same as merge tag fields. You'll be able to tell them apart by the small icon on the right.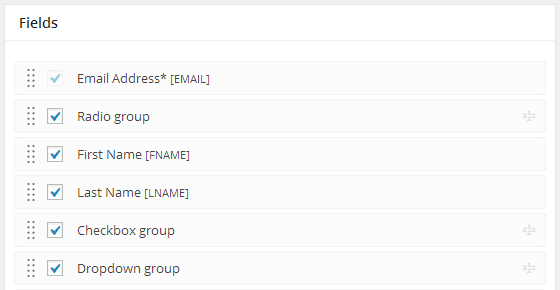 We support radio buttons, dropdowns and checkboxes (these are all the types that MailChimp provides at this time).
As always, if you have automatic updates enabled (in WPChimp / Settings), you will get this version automatically and for free.