MailChimp Signup Forms for WordPress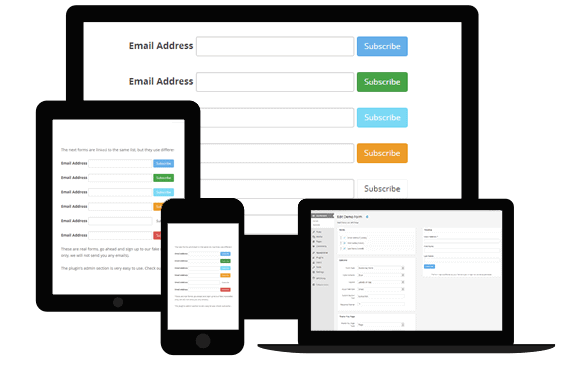 Create signup forms for any MailChimp list.
Use shortcodes, widgets or template tags.
Send events to Google Analytics and Mixpanel.
You get six color schemes and three form layouts.
Use your custom MailChimp form fields and groups.
Your forms will look good on any device.
No need to edit your theme or worry about having copy-pasted HTML in your posts.
WPChimp is a WordPress plugin that will help you create MailChimp signup forms for your site
Create Multiple Forms
You can create multiple forms for any list.
Custom Fields and Groups
Your custom form fields and groups will work and can be configured independently for each form.
Six Color Schemes, Three Form Layouts
You can choose the perfect combination of colors and layouts for your site.
Mobile-First, Responsive
WPChimp forms are responsive and will look good on any device.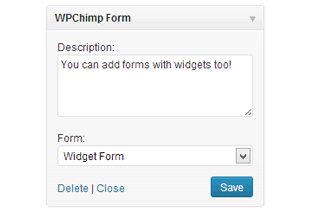 Shortcodes and Widgets
You do not need to edit your theme or worry about maintaining copy-pasted HTML in your posts or pages. We provide both a widget and a shortcode.
Template Tags for Theme Developers
If you are developing a theme and you want to integrate it with WPChimp, we provide a few template tags that are very easy to use.
Integrates with Google Analytics and Mixpanel
The plugin will automatically detect Google Analytics and Mixpanel and will send events when somebody subscribes or a form validation error is triggered. All you have to do is enable it with a checkbox.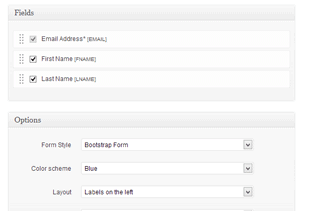 Intuitive and Easy to Use
Configuring WPChimp is easy and quick. You don't need to spend hours tweaking settings.
Follows Best Practices
The admin panel looks and works like any other part of WordPress, we don't use any custom controls, weird widgets, popups or ads.
Automatic Updates
WordPress plugins from the official repository are updated automatically. WPChimp is not different. Auto-updates work seamlessly.