Blogging is one of the most effective ways of making money online. However, to get it right from the beginning, questions such as how to choose a blog name? which would be the best blogging platform for my blog? etc. come to your mind.
Let me help you out to clarify all of your questions related to how to select a blog name as per your need and requirement.
First of all, let's start the process of "how to choose a great blog name" by simply asking, why it is so important to choose a perfect blog name?
The name is the foundation of your blog and can make or break it.
It gives an introduction of what the blog is about, the type of audience it resonates with and the niche it belongs to. There are different factors that you need to pay attention to when naming your blog.
This article shares all the important factors on how to select a blog name in detail. If you want to know more about the latest blogging terms in 2020, check this article out.
So, let's get started.
Different Blog Naming Categories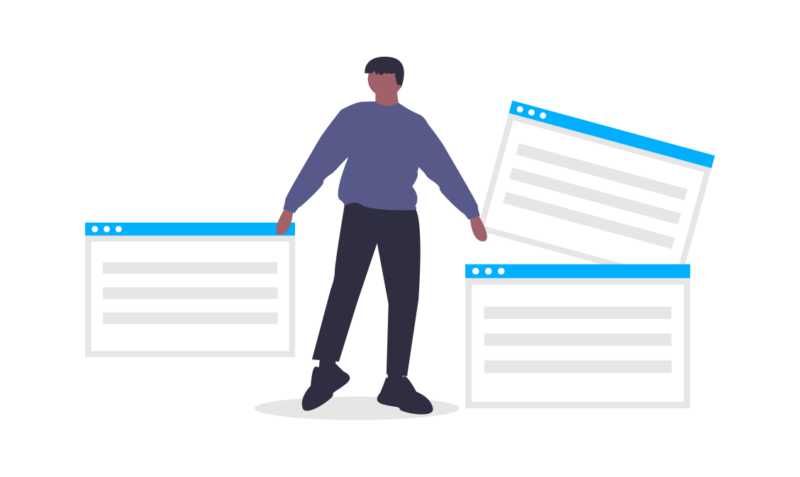 For better understanding, first we need to learn about various blog naming categories.
Branded Names
Generic Names
Portmanteau Names
Branded Names
Blogs that are named after a company or a brand name come under this category. Since your blog is a great way of promoting your brand, you can choose to name it after your brand.
Many successful bloggers have done so.
This way you would just have to promote your brand and your blog would become famous automatically.
Generic Names
Generic names are general names that are relevant to your blog' industry but don't have anything to do with the brand name etc.
Although you can always turn a generic name into a successful brand name over some time.
Some examples of generic names can be Simplydigital, justmarketonline, etc (if it's related to digital marketing).
Portmanteau Names
Portmanteau names are a combination of two words to form a name.
For example, telephone + marathon = telethon, cyberspace + magazine = cyberzine etc.
Compared to the branded and generic names, Portmanteau's names are attractive and grab user attention.
---
How to Choose a Perfect Blog Name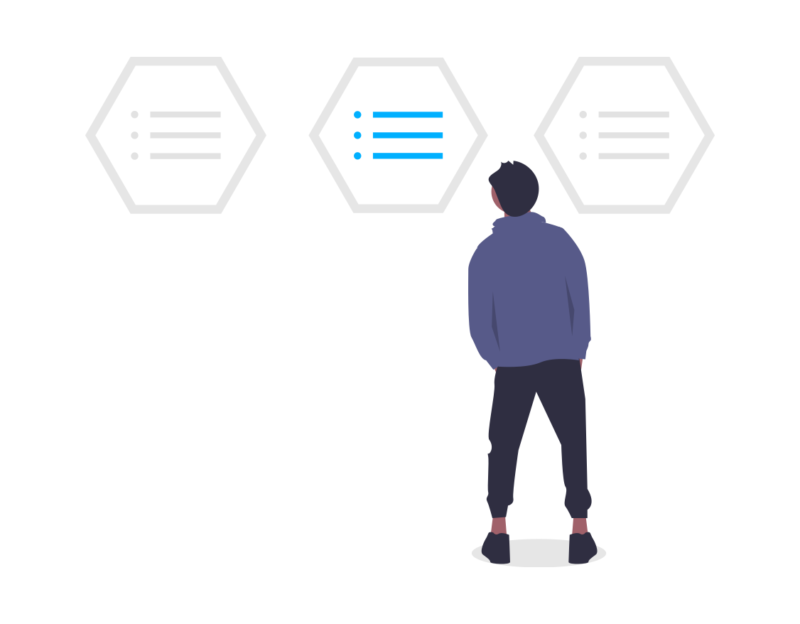 Here are the points you should consider while selecting the blog name.
1. Keep in mind your Blog Topic (Niche), Target Audience
Blog Topic and Target audience will help define how to choose a name for a blog. The blog name must reflect and resonate with the targeted audience.
For example, learnwebcode.com's target audience is interested in learning about programming and web coding, so this is reflected in its name.
2. Go for Brand-able Name
Going for a brandable name benefits your brand in the long run.
You are starting your blog to promote your brand online. So what better way to do it than to name it after your brand?
However, when doing so, also check the availability of the branded name on the popular social media sites.
As you don't want to end up with a name that is not available as an id on the popular social networks such as Twitter or Facebook, etc.
Brandable names are good when it comes to how to choose domain names for blogs.
3. Easy to Type and Spell
The blog name must be easy to remember, type, and spell. No one would visit your blog again if it has a difficult name or the wrong spellings.
People also like names that are easy to type, so they also make sure that it is easily type able.
4. Concise and Catchy
Just like everything else, blog names must also be concise and catchy. No one wants to type or remembers a blog with a long or boring name.
Just like titles and headings grab attention in an article, your blog name must also grab the reader's attention.
5. Try Another Language
This can make your blog stand out from the rest of the blogs in the industry. Go for your native language instead of English to resonate even more personal with the audience.
The truth is many cultures around the world have some words popular from another language in their local language or the local language is also written using the roman letters.
In this case, it becomes quite easy to try another language for your blog name. Blogs and sites in the local language grab user attention more.
6. Choose the Right TLD
TLD stands for a top-level domain. .com, .pk, .co.uk, .ca are some examples of TLDs. Choosing the right TLD is incredibly important to the success of your blog.
While .com is a global domain, in case your target audience is local and specific to a region, opt for a local TLD instead of a global one.
This is also because the search engines give preference to the local TLDs in their search results for the local audience.
So before doing so, be clear about your audience and if it's local, then choose geographic TLD instead of a global TLD.
The right TLD is important when it comes to how to choose a domain name for the blog.
7. Keep it Broader – Don't Go Too Narrow
The blog name as mentioned above needs to be concise. However, this doesn't mean that you limit it to such an extent that it fails to cover the very industry it is related to.
In short, be concise but be clear about your blog's niche. Some bloggers make this mistake of going for a too narrow blog name when selecting to do niche specific blogging.
As a result, they don't end up succeeding. Don't go for gibberish blog names. This needs to be laser-targeted to the targeted audience.
8. Using Your Name
You can also name your blog after your name. Many bloggers do this and then work on it to turn their name into a brand.
For example, GotchSEO.com/blog is a blog about SEO that is named after Nathan Gotch. Another example would be Neil Patel, who is a world-renowned digital marketer.
This is one of the best ways to turn your name into a personal brand.
9. Keywords Rich Names
Keywords are a big thing in SEO. You may need to do SEO of your blog at some point to gain more traffic and as per SEO guidelines.
The domain names that have potential keywords in them tend to rank higher than the ones that don't.
So if you want to do your blog's SEO and increase traffic through it, consider going for the keywords rich blog names.
Keywords, after all, are the most important element and are the building blocks of an entire SEO campaign.
They can make or break your SEO marketing efforts. Always be very careful when searching for a keywords rich name.
10. No Numbers or Special Characters
Make sure your blog name is easy to remember. Numbers and special characters make a name complicated and difficult to remember.
Using them as a name in your blog is a big no. All successful blogs are without numbers and special characters.
11. Avoid Trademarks and Brand Names
Although it's good to use your brand name as your blog name, using someone else's trademark or brand name is not legal. You could be sued for it.
Avoid it at all costs even if you know that the copyright rules in your country are not strictly followed.
---
Use a Blog Name Generator
You can always use a blog name generator for generating some blog name ideas. Here are some popular blog name generator tools:
NameMesh

The first website name generator on this list is NameMesh, makes the task of finding the right blog name as easy as possible. It offers blog name ideas in different categories.
You just have to insert your keyword and search. All the naming suggestions in the appropriate category would pop up as a result.
Domain Wheel

Another amazing blog name suggestion tool on this list is Domain Wheel. It quickly gives domain name ideas by relating to the desired keyword.
Paste one or multiple keywords and press the search domain. All the domain ideas would show up.
Domain.com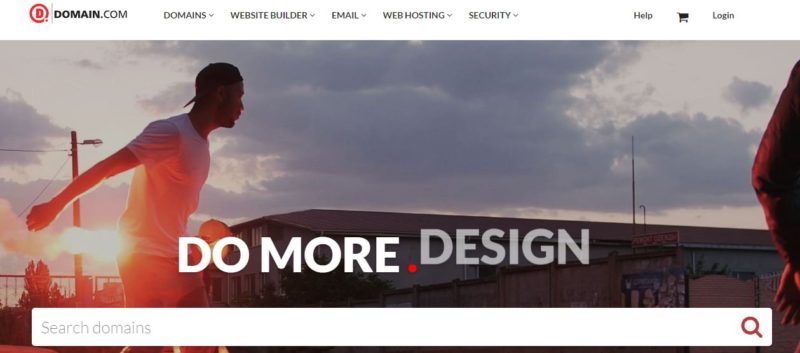 The next tool to generate good blog name suggestions is Domain.com. It is a strong tool that would share blog and business domain name ideas after you register it. Type the required keyword to start.
After a keyword is searched, it is first checked against the .com domain.
In case, the .com domain isn't available, all the other relevant names would be shown. It would show both the new and the premium domain names.
Nameboy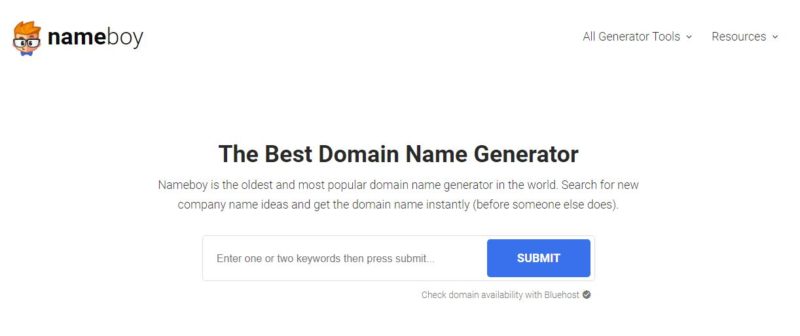 The most famous and oldest blog name generator tool available today is Nameboy. It is free to use and makes blog naming a piece of cake. Just enter your keyword and submit it.
You will be presented with tons of potential blog names relevant to your keyword. Choose the one that attracts you and suits your business/service theme.
The suggestions from these tools are not set in stone. You can always choose the name on your own if you are comfortable with it.
To brainstorm the right and perfect domain name for your next website, don't hesitate in using these tools.
The tools would help save your valuable time by giving a complete suggestion list. Choose the one that grabs your own and your reader's/viewer's attention.
---
20+ Blog Name Ideas & Examples
If you are still not clear about how to choose a good name for a blog, we have compiled a list of 20+ blog name ideas to help you out.
Technology Blogs
BrentGalloway.me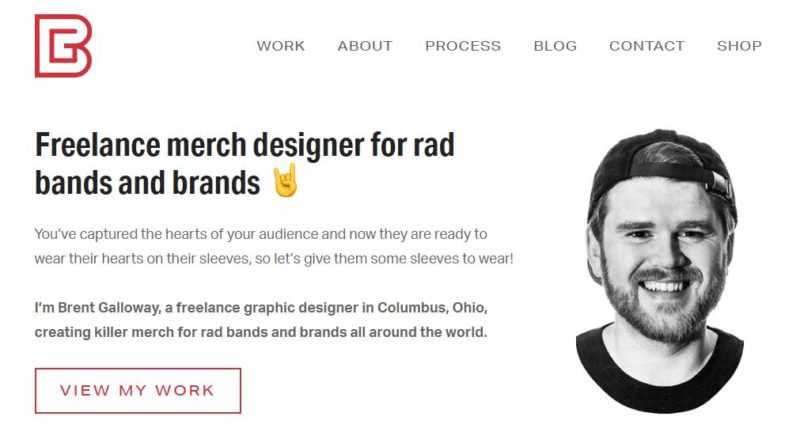 Brent Galloway, the founder of this blog is a graphic designer based in Ohio. He has turned his name into a personal brand by choosing to name his graphic design blog after it.
If you want to offer some freelance services, choosing to name your blog after your name is the best way to do it!
LearnWebCode.com

Run by Brad Schiff, this blog is all about learning to program and code. The blog name is lightly chosen as reading it immediately tells you that the blog would contain information about the code etc.
There are many tutorials available and Brad also uses it to sell his courses.
Blog.CodeCourse.com

Code Course is another programming based blog as the name suggests. It shares information and tutorials on PHP which is one of the widely used open-source web programming languages.
Blog.SpoonGraphics.co.uk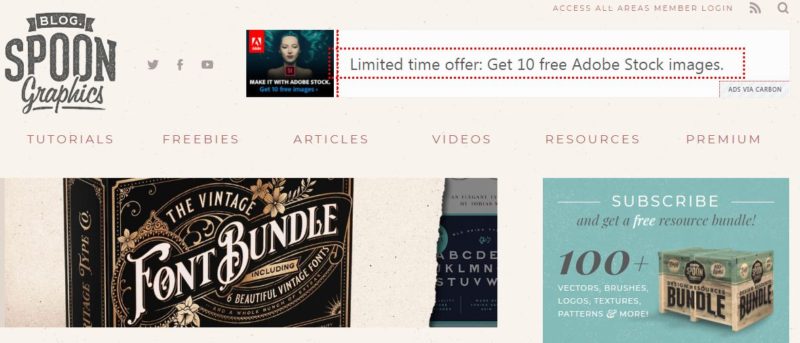 Run by Chris Spooners, the blog shares video tutorials, freebies, and premium stuff related to graphic design. The blog name is a combination of the blog owner's name and the niche it is related to.
This is also one of the ways for successfully naming your blog.
Digital Marketing Blogs
ShoutMeLoud.com

Run by Harsh Agarwal, this blog is all about digital marketing tips and tutorials. Since it shares information on how to increase your traffic and get your word out loud, the name Shoutmeloud is selected.
DigitalDeepak.com
This is yet another digital marketing blog that is run by Deepak Kankaraju. The blog shares information and tutorials related to digital marketing.
SocialMediaExaminer.com

As the name suggests, Social Media Examiner is a popular social media blog that shares all the tips and tricks for increasing your social media followers and likes, etc.
SocialMediaToday.com

SocialMediaToday.com is another famous blog in the social media niche. Similar to SocialMediaExaminer, it shares news, trends, and tips related to social media marketing, etc.
Make Money Online Blogs
RobCubbon.com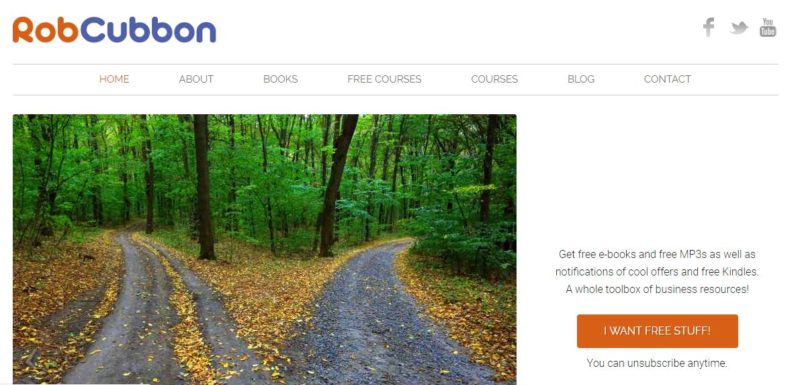 RobCubbon is the name of the blog's owner. He is into the online money making niche, although he shares information related to different things such as graphic design, selling T-Shirts online, selling web design services, etc.
2CreateAWebsite.com

This is another make money online blogs, run by Lisa Irby. She shares all the valuable information you need to get started in this wide world of making money through the internet.
Health Blogs
WebMD.com

Webmd, as the name suggests, is a famous medicine and health-related blog. It shares scientific articles related to the human body and the different medical conditions etc that it can face.
livestrong.com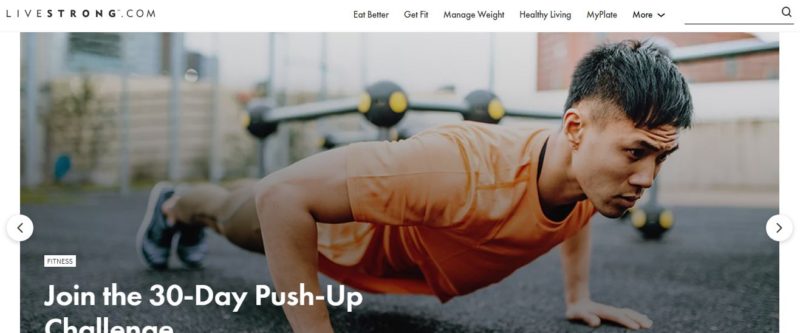 Livestrong is a healthy lifestyle blog that promotes healthy living through healthy eating and exercising etc. The name rightly depicts its theme.
Cooking Blogs
allrecipes.com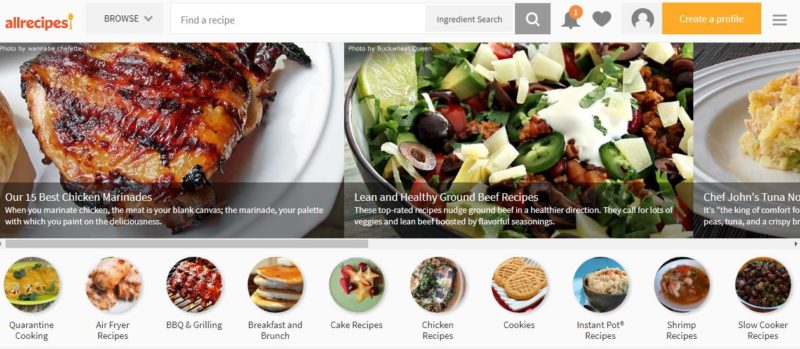 As the name gives it away, this blog is all about cooking and recipes to be specific. Find your favorite recipes by subscribing to this blog.
cookieandkate.com


This is another cooking-related blog that shares vegetarian recipes and information related to whole foods. The domain name is the combination of the niche and the blog owner's first name.
Travel blogs
belaroundtheworld.com

Belaroundtheworld.com is about traveling the world and exploring the different cultures, natural beauty in the world, etc.
It is where you would get information on traveling to the different scenic locations in the world along with travel tips etc.
practicalwanderlust.com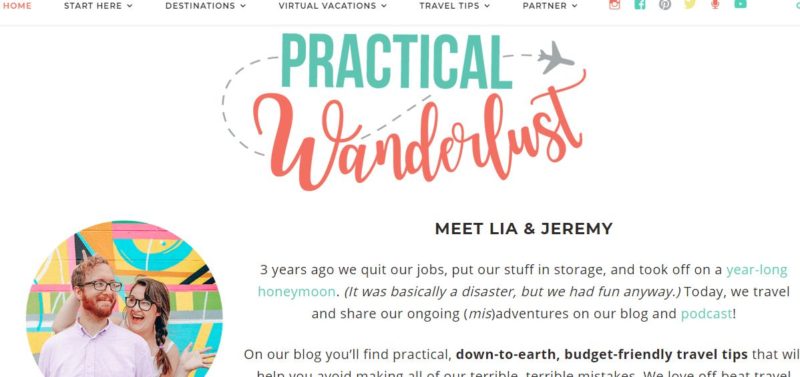 This is yet another travel blog that gives you information and tips related to traveling around the world. Great blog for those who love to wander around.
thetravelmanuel.com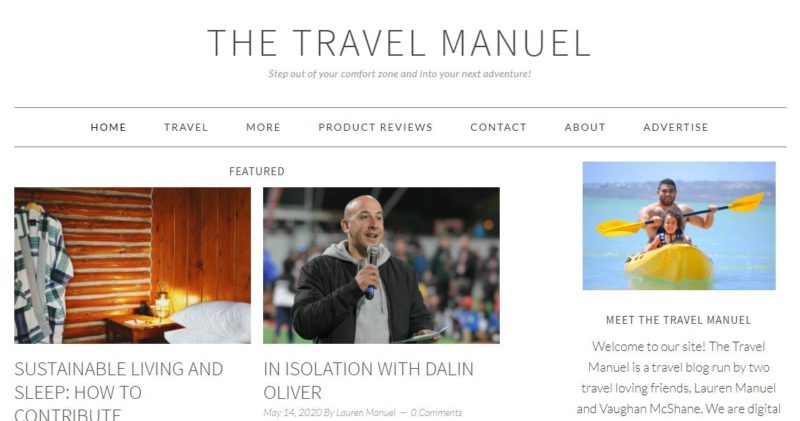 The travelmanuel as the name suggests is like a travel guide/manuel. You will get all information related to traveling and packing etc. for traveling to any part of the world right here on this blog.
Business Blogs
entreprenuer.com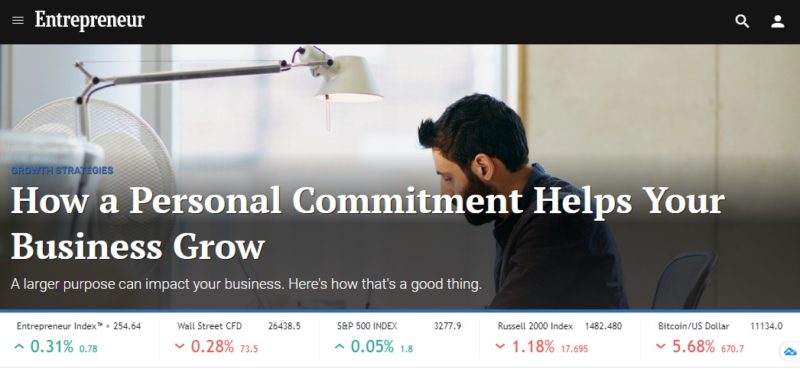 Entreprenuer.com is a famous business blog that shares blog posts on leadership, management, and administrative skills. It's all about entrepreneurship skills.
Inc.com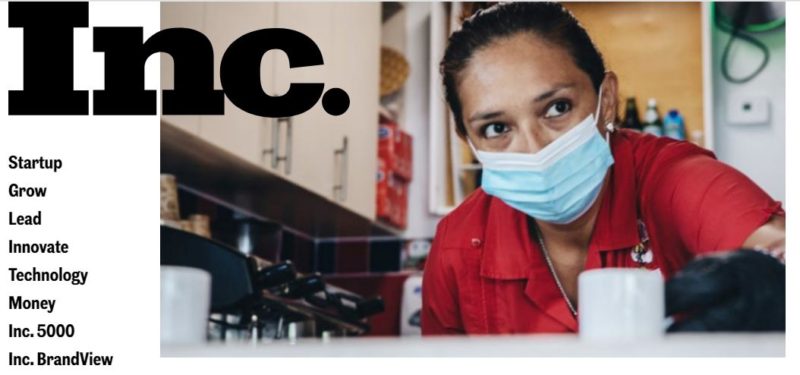 Inc. small for incorporation is another business blog that gives ideas and tips related to running your business etc.
businessinsider.com

This is yet another business blog that is helpful for entrepreneurs and business owners all around the world. It shares information related to different niches mainly about businesses.
---
Conclusion
How to choose the name of your blog is an important step as it lays down your blog's foundation. Although you need some research to creatively come up with names that can be chosen as a domain name, do not worry about it.
With auto-generated blog naming tools, coming up with different creative names has become simple, easy, and fun at the same time.
However, just be clear that since a domain name cannot be changed, you must pick a name that your heart and mind go to, instead of just moving on with it.
It would become a brand one day, so make sure all the effort that you put into how to choose a blog name process is not wasted.
Do you have any other method or tools in your mind to select a blog name? Do share your thoughts in the comments section below.
Happy Blogging!
---
FAQs – Frequently Asked Question
Which are the Different Blog Naming Categories?
There are different blog naming categories such as Generic names, branded names, and Portmanteau names. Learn more about these categories in the article.
Which is the Best Blog Name Generator?
There are plenty of blog name generators available in the market. Even many domain registrars like domain.com started offering domain name generators for free. NameMesh is my second best blog name generator. Wondering which is the best? Read the article for details.
Where to Register a Blog Name and How?
There are different domains and hosting companies such as BlueHost, GoDaddy, NameCheap where you can register your blog name. Buy the domain name from the site and it will share the process.